WELCOME
TO

OPENINGS FOR ARTISTS

The Blue Spruce Gallery currently has an opening for a 2-D artist and two 3-D artist
. Interested artists should bring 3 examples of their work to the
gallery by OCT 18th for jurying. There will be a second jury date if
the gallery has not filled the spotS. For more information on membership,
contact us at the number below, or come in the gallery.

THIS MONTHS FEATURED SHOW
WILDLIFE SHOW SEPT. 28th thru mid Nov.



THIS MONTHS FEATURED SHOW


WE MISS YOU MY FRIEND

COME BY AND CHECK OUT
THIS MONTHS SHOW


COME IN AND SEE OVER 20 FEATURED COLORADO
ARTISTS DISPLAYING THEIR FINE ORIGINAL OILS, ORIGINAL ACRYLICS,
ORIGINAL WATERCOLORS, ORIGINAL PHOTOGRAPHY, UNIQUE POTTERY, ORIGINAL WOODCARVINGS,
ORIGINAL METAL SCULPTURES, ORIGINAL CLAY SCULPTURES, ORIGINAL SILVER JEWELRY,
BEADED JEWELRY, ORIGINAL STONE CARVINGS AND BRONZES AND QUALITY ANTIQUES.

MEMBER MEETINGS 3rd. THURSDAY OF EACH MONTH

MEET THE ARTISTS

SHOWS & EVENTS AT BLUE SPRUCE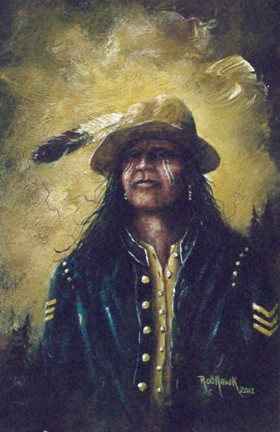 LINKS TO OTHER
ART ASSOCIATIONS


BELL TOWER SHOW INFORMATION

PLEIN AIR SHOWS IN COLORADO
BLUE SPRUCE FACE BOOK PAGE
SHOW ENTRY FORMS & FLYERS

Visit us at the
BLUE SPRUCE GALLERY
205 W. MAIN
FLORENCE, COLORADO
719-784-1339
IN FREMONT COUNTY
hours:
MONDAY-SATURDAY 10am-5pm
SUNDAY 12noon-5pm
---
---
VIDEO OF BLUE SPRUCE GALLERY


---
ART OF ARTS - FLORENCE
www.florencecolorado.net


---

OWNER: --Lynn Lemmon Oliver--
ANTIQUE DEALER: --Jeanne Huffman--


page by: www.redhawkoriginals.com 2013